M.I.MS. is lead by I.T. Partners which is a Peace Region full-service technology company.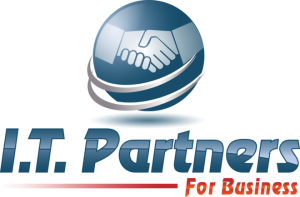 I.T. Partners Inc. is a full-service information technology (I.T.) company that integrates technology with knowledge of business processes to custom design I.T. solutions that meet our clients' needs.
Our approach of building long-term relationships with our clients is at the core of our business. This partnership model enables I.T. Partners to gain a comprehensive understanding of our clients' operations, streamline their networks, reduce operational costs and help them achieve outstanding results.
In essence, we focus on managing their technology, so our clients can focus on running their organizations. We support local and regional economic and business development by providing these clients with a technological advantage.
Established in Grande Prairie, Alberta in 2010, I.T. Partners brings together a diversified and accomplished team of business and technical experts able to provide clients with cutting-edge support and services. These include access to our 24-7 help desk, project managers, account managers, GIS services and solutions, programmers, network engineers, and business system consulting.
Our clients range from small-and-medium sized businesses, utilities, municipalities and non-profits to large municipalities, institutions and firms. Regardless of the size of the organization or project, I.T. Partners is committed to providing every client with a high degree of personal and flexible service.